Welcome

Follow us on Twitter
Congress Chairman Welcome Message
It is with great pleasure we welcome you to the 27th World Congress of the International Association of Surgeons, Gastroenterologists and Oncologists (IASGO 2017).
IASGO 2017 Organizing Committee is looking forward for an exciting meeting focused on « Customized Patient Care » where experts from all over the world will exchange their expertise with Keynote lectures, Symposia, Round table, and Video sessions as well as Oral and Poster presentations.
Who should attend? IASGO was created in 1988, it gathers specialists in gastrointestinal diseases (Surgeons, Gastroenterologists, Oncologists…). IASGO is dedicated to improve medical care worldwide, targeting to enhance medical education and knowledge centered on better patient care.
We are looking forward to gather specialists and experts as well as rising stars to join us in Lyon and share their experience, expertise and most recent advances.
IASGO 2017 will be held along with HBPSurG 2017 meeting and in partnership with Societies from Europe and World wide.
We aim to organise an outstanding congress with worldwide experts and delegates.
Looking forward to seeing you in Lyon,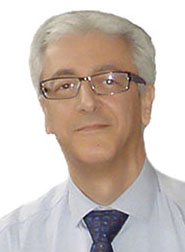 Prof M ADHAM
Chairman of World Congress
IASGO Welcome Message
On behalf of the International Association of Surgeons Gastroenterologists and Oncologists (IASGO), we are delighted to invite you to join us at IASGO's 27
th
World Congress, which will take place on November 15-17, 2017 in Lyon, France.
IASGO was originally founded in Amsterdam 30 years ago as a unique multidisciplinary and interdisciplinary society in order to pursuit the mission of the globalization of medical knowledge. After the transition of IASGO Head Quarter from Greece to Japan, the annual IASGO World Congresses were held in Fuzhou, China in 2015 and in Seoul, Korea in 2016, both with great successes. This year, IASGO is returning to its European roots, and we are seeking your participation to make this and equally remarkable IASGO Congress.
Surgeons, gastroenterologists, oncologists, radiation oncologists, biologists, and radiologists are encouraged to join forces with all the partners worldwide in order to realize the mission of IASGO. We believe that up-to-date medical practice and expertise could and should benefit all communities worldwide, and that they have to be available beyond any kind of discrimination – based on individual, institutional or national levels – to every patient suffering from challenging and life-threatening diseases. IASGO's leadership strives to implement this vision through a well-structured educational program with a global reach, which is teaching and promoting multi-disciplinary, collaborative approaches for treatment of intractable diseases. At the IASGO's 27
th
World Congress, we will emphasize « Customized Patient Care » with emphasis on the new approaches to improve the quality of the multidisciplinary management of gastrointestinal diseases worldwide, based on latest discoveries in the medical field.
The Local Scientific Program Committee and the IASGO Executive Committee have joined efforts to develop an outstanding multidisciplinary scientific program. The program includes world-renowned faculty as well as young specialists from all over the world. This will allow for networking and cross-fertilization among experts at various stages of their careers and diverse interests to promote further collaborative projects at an international level. It will also allow for increased international visibility for promising young IASGO members.
Last but not least, the social program of IASGO's 27
th
World Congress will be unique. Lyon is known worldwide as the "capital of gastronomy". Its Roman Fourvière and Renaissance Vieux Lyon quarters count among the areas designated a UNESCO World Heritage Site. The venues are conveniently located from the city center and you can enjoy a nice walking through historic areas. There will be many opportunities to enjoy the gastronomy such as a Gala Dinner at Paul Bocuse.
Please come enjoy the unique culture of Lyon as well as the scientific program at IASGO's 27
th
World Congress!
With warm regards,












Masatoshi MAKUUCHI
IASGO President
Kyoichi TAKAORI
IASGO Secretary General
Dan G. DUDA
IASGO Secretary General